The Song Hunters
Excellent feature on BBC Radio 4 by singer and song collector Sam Lee celebrating the work of those who have fought to save the ancient folk songs of Britain from extinction.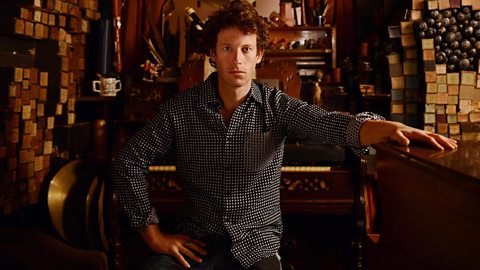 https://www.bbc.co.uk/programmes/b0b26q3n
A folk horror wrapped up in an archive film, set to a soundtrack by Adrian Utley (Portishead) and Will Gregory (Goldfrapp), and in cinemas UK-wide from 21 June. Scouring 100 years of archive footage, BAFTA-winner Paul Wright constructs an exhilarating study of the British people's shifting — and contradictory — relationship to the land. The film goes on a sensory, visceral journey through the contrasting seasons, taking in folk carnivals and fetes, masked parades, water divining and harvesting. Set to a grand, expressive new score from Adrian Utley (Portishead) and Will Gregory (Goldfrapp) alongside folk music from the likes of Anne Briggs, Wright's captivating film essay captures the beauty and brutality, and the magic and madness of rural Britain.
https://www.bbc.co.uk/iplayer/episode/m00038l1/arcadia
These films from 1912, shot on a Kinora machine, are the earliest known examples of English folk dance on film. They feature sisters Maud and Helen Karpeles, co-founders of the English Folk Dance and Song Society, along with Cecil Sharp, another co-founder of the Society and Godfather of the English Folk Dance Revival, and George Butterworth, who but for the First World War, when he died during the Battle of the Somme, would have been Sharp's successor rather than Helen's husband Douglas Kennedy.
An illustrated Old English Herbal
Plant-based remedies were a major feature of Anglo-Saxon medicine. Thanks to the British Library's current digitisation project with the Bibliothèque nationale de France, funded by The Polonsky Foundation, one of the British Library's earliest illustrated collections of such remedies has just been digitised.
http://blogs.bl.uk/digitisedmanuscripts/2017/04/an-illustrated-old-english-herbal.html
Percy Grainger's collection of ethnographic wax cylindersThe British Library has made available online around 350 English folk songs recorded by composer Percy Grainger in different regions of England between 1906 and 1909. Further details can be found here.
The Ballad of Shirley Collins. A film by Tim Plester and Rob Curry
http://player.lush.com/channels/lush/tv/ballad-shirley-collins-film-tim-plester-rob-curry
One of the most important English singers of 20th century traditional song, Shirley Collins and her sister Dolly stood at the epicentre of the folk music revival from the 1950s through to the 1970's. Directors Rob Curry and Tim Plester have created a poetic response to the life-and-times of this totemic musical figure. Four years in the making, and co produced by Fifth Column Films and Burning Bridges, The Ballad of Shirley Collins is the fascinating first release from Fire Films – available to you exclusively through the Lush Player. A captivating study of heritage, posterity and the true ancestral melodies of the people, this heartwarming film revolves around Shirley's tragic loss of her voice and struggle back to the limelight. And ultimately, it suggests that in these turbulent and increasingly untethered times, we may just need Shirley Collins and all she represents more than ever. The DVD and soundtrack will be released in March, and you can pre-order them now: http://www.firerecords.com/product/the-ballad-of-shirley-collins/ Shirley's new autobiography, All in the Downs, is also out this year and available for pre-order: https://mitpress.mit.edu/books/all-downs